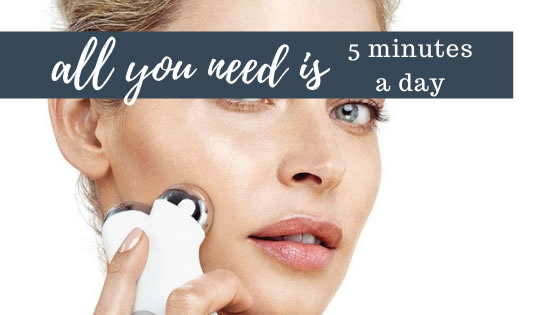 09 Dec

All you need is 5 minutes a day
A facial, a quick lift and great contouring for your face! Nuface by Carole Cole has a 5 minute treatment plan or 20 lift treatment that anyone can do in the comfort of their own home. Using a microcurrent, firming gel and easy to use instructions we can see results immediately!
● ● ●
I find I'm able to make my breakfast, watch a Netflix episode, or run around my house while easily using this hand held device
NuFace comes in three different formats. The NuFace Trinity which has interchangeable heads and it has the strongest performance. The NuFace Mini, which addresses tone and lifting of the skin, and the Nuface Fix pen that simply smooths out surface lines in 3 minutes.
With at home use of NuFace, and those who participate in Fillers and Botox will notice they can prolong the time in between their appointments. Those who are not interested in injectables will be able to support their skin easily with DAILY use of any NuFace device!
I've noticed the puffiness around my eyes has diminished significantly, and my jawline is more defined
Lets BREAK THE ICE and try it!