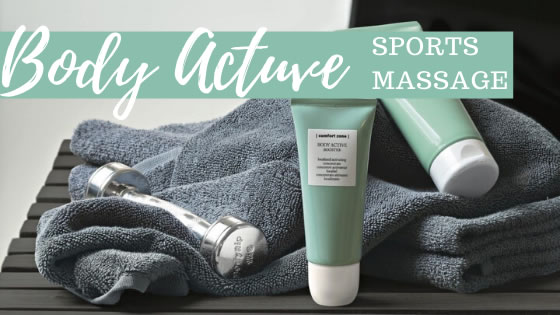 06 Feb

Body Active Sports Massage

Posted at 12:14h

in

Advise

,

Body Treatments

,

Comfort Zone

,

Massage

,

Products

,

Quick Read

,

Skin Care

,

Therapy

,

Tips

,

Trends

,

Wellness
We are a month into 2020!  Whether or not your New Years resolution was to eat healthy and workout, the interest in fitness is constantly growing and quickly becoming a daily part of our lifestyles.
● ●
This lifestyle is influencing beauty and skin care products which can enhance the results you are seeking.
The Comfort Zone Body Active line can improve the efficiency of your sports activities for a defined and fit body.
The power of the massage techniques combined with the properties of "Body Active" aid in remodeling, reshaping, toning and reinvigorating massage modalities.
Whether you are preparing for a race, a game or your normal workout regime enjoying a healthy active lifestyle with regular Sports Massages will result in increased body tone, compact tissues and general relaxation!
-Spencer (Registered Massage Therapist & Jane Iredale Ambassador)