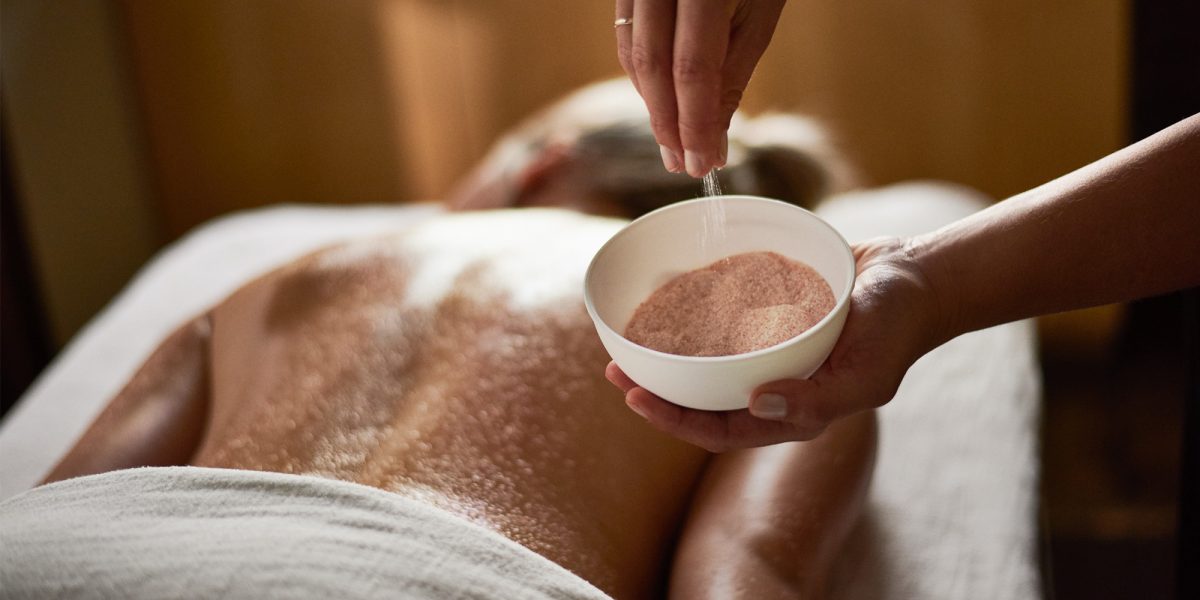 05 Feb

Himalayan Salt Detox
Himalayan Salt Detox Body Treatment
The newest addition to our menu
With January coming to its end, many people have been feeling the effects with the winter blues. We receive our post Christmas/Holiday credit bills, it's colder outside and darker longer… It's not always an easy transition!
Many of people take this time out of the year to do their travelling so they have a little something to look forward to. But then there are those who can't travel due to; families, being in school, the high cost or even just taking time out of their busy lives as well…
What can be a small but welcoming idea is a visit to the SPA! Whether it is for a full day package, or even just a body treatment. Body treatments can cover anything from general well-being, detoxing or promoting an uplift in your spirits!
The SALT in our Himalayan Salt Detox wrap contains 92 mineral substances including Lithium that can help provide balance and vitality. The overall benefits are comparable to those of a three detox diet.
More information on our Himalayan Salt Detox treatment and all of our other body treatments can be found here!
-SHANYN (Lead Esthetician)