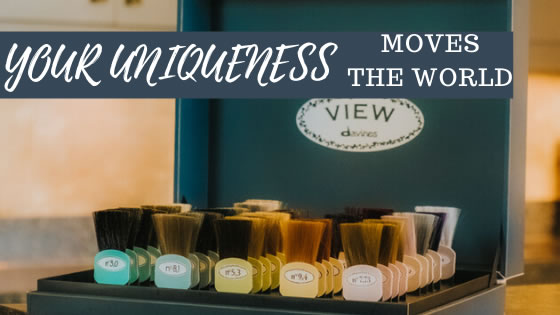 19 Feb

Your Uniqueness Moves the World
Are you on the fence about changing your hair color? If you've ever wanted to change your hair color, but are apprehensive. No need to worry about the stress of commitment!
● ●
Try the new Demi-Permanent hair color from Davines. Extracted from olive oil to provide extreme shine, moisture and softness to the hair. Covers up to 50% of white hair and vanishes within 15-20 washes.
This product has also been made with you in mind. Formulated to respect people and their environment with ingredients from 88% to 93% natural origin and from 95% to 99% biodegradable.
-Spencer (Registered Massage Therapist & Jane Iredale Ambassador)